Leave Your IT Troubles With Me!
Companies are not a resource to exploit, they are run by people who would like to pay a fair price for good service.
It's much better to know what you want to actually achieve and deliver that. Which may involve more time spent at the start, but benefits both of us.
The experience I have gained in my career has given me a focus on providing solutions that will be a good fit for you. Meeting your technical and financial requirements.
The skills I have developed working in the distribution, telesales, insurance, hospitality, and services sectors are all readily transferable to your needs.
IT Skills & Experience, and other Technobabble a lot of people are likely not interested in:
Master of Science in Information Technology – University of Liverpool
PRINCE2 Practitioner
Hardware / Services:
Office 365 For Business – Management, 3COM / Cisco ethernet switches, Alcatel Phone System, ASDL / ISDN / WAN Circuits, HP3000 Servers, IBM Blade Centre, Misc routers, Mitel Phone system, SAN in blade centre, WatchGuard Firewall / VPN, Wireless 802.x, Voice Recorder / Retrieval, RF based barcode scanners, Sniffer Network Analyser, SurfControl – RiskFilter, Acronis Backup / Recovery, Data / Phone Patching, Desktop / Server Support, Android / Blackberry connectivity
Desktop:
Eclipse Call Management, GEIS EDI System, IBM Director, Kewill EDI system, MS / DR DOS, Microsoft Office, PCAnywhere / RDP / VNC, WhatsUp Gold Network Monitor, Microsoft Windows
Server:
WordPress, Microsoft Active Directory, Microsoft Commerce Server, DoubleTake Replication, Microsoft Exchange Server, Microsoft ISA Server, Microsoft Sharepoint, Microsoft Small Business Server, Microsoft SQL Server, Veritas Backup Exec,Virtualization using VMWare, Citrix, RDP & Microsoft Virtual Server, Microsoft Windows Server, ZetaFax Broadcast, Citrix / Terminal Services, Lotus Notes, Google Cloud services, NAS (SAN), Networking (LAN, WAN, TCP/IP), Sage accountancy software, Symantec Anti Virus Suite.
Programming:
COBOL, CSS / JavaScript / HTML / XHTML / XML / PHP, Java, PERL, Speedware 4GL, Microsoft Visual Basic, Microsoft Visual Developer Tools Patch management and software deployment
Configuring (and developing software for) fixed, wireless and RF based barcode scanners
An Uncommon Expert, Providing Both IT And Business Awareness In A Holistic Manner Without The 'Hard Sell'.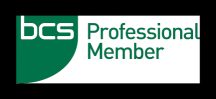 Roger@Uncommon.Expert
Uncommon.Expert Limited
Registered Office: 13 Darent Court, Basingstoke RG21 4DH.
Registered in England and Wales, company number: 12915446